Unleash the Full Potential of Your Website and Business with eBuildCMS's Comprehensive Suite of Features and Tools
Are you tired of struggling with outdated and clunky CMS software? eBuildCMS is here to change that!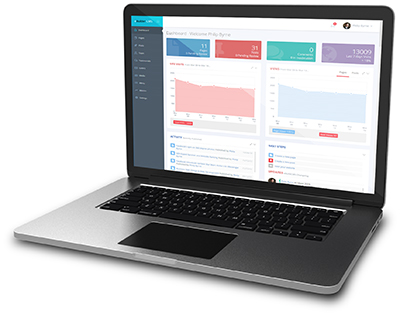 eBuildCMS boasts an amazing mobile-friendly admin area that lets you make modifications without any coding knowledge. Whether it's changing your website's layout, navigation, or content, you'll have the flexibility to make updates at any time, and to the way you want.
But that's not all - eBuildCMS also comes equipped with a host of features and tools designed to help your website and business succeed.
So why waste time and energy on website maintenance? Trust eBuildCMS to handle it all, and get back to what you love doing.
Effortlessly Manage Your Website's Content and Revisions with Ease
Say goodbye to the hassle of managing your website's content with eBuildCMS. With eBuildCMS, you can draft and preview changes before publishing, and even set content as public, private, or password protected.
Our powerful and user-friendly Content Management System (CMS) makes it easy for you to upload and update content, all while keeping your software fresh and current. The added feature of content revisions ensures that you'll never have to worry about accidentally deleting important content again."
3 Access Levels for Effortless Content Management
eBuildCMS offers a variety of access levels to suit the needs of different users within the CMS. These levels include: Author, Editor, and Administrator. Each level offers unique abilities and capabilities within the CMS, allowing users to effectively manage and maintain their website.
Author
The author is responsible for creating and previewing content before it is published to the website. This allows the author to make any necessary changes or revisions to the content before it is made live on the website.


Editor
The editor is responsible for reviewing and approving content created by the author before it is published to the website. This allows the editor to ensure that the content is high-quality, accurate, and relevant to the website. The editor also has the ability to make revisions and changes to the content as needed.


Administrator
The administrator has the same access as the author and editor, but also has the ability to add new users to the website and make changes to critical parts of the website to keep it safe and secure. This includes managing user access levels, monitoring website traffic and performance, and troubleshooting any technical issues that may arise. The administrator is responsible for the overall management and maintenance of the website.
Related News
About the Author

Philip Byrne
Philip Byrne, the founder behind eBuild Web Solutions, has been building bespoke, user-friendly websites for the better part of 22 years. He may not be a leprechaun, but he'll make sure your website is easy to find and use.